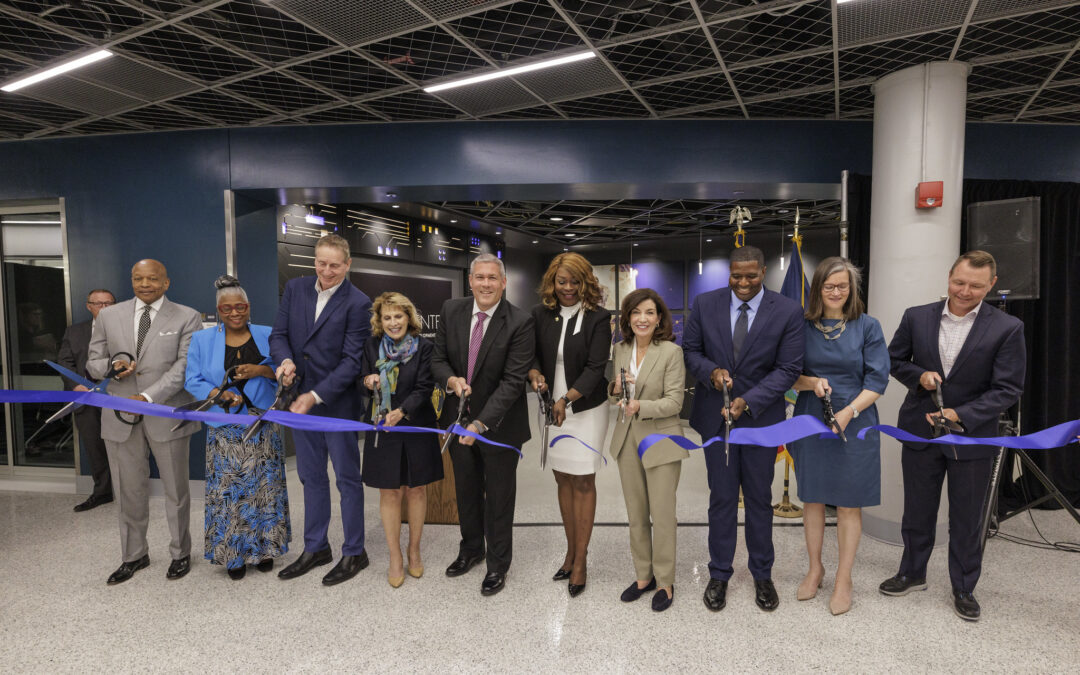 Governor Kathy Hochul today attended and announced the grand opening of the Finger Lakes Workforce Development Center on Monroe Community College's Downtown Campus. The $11.4 million 50,000-square-foot, state-of-the-art Finger Lakes Workforce...
THE FWD Center GRAND OPENING
FWD Center grand opening celebration on Monday, May 23, 2022.
VIRTUAL TOUR
The FWD Center features 50,000 sq. ft. of flexible training space, focusing on short-term and accelerated training programs in technology-oriented careers and industry 4.0 skill sets. The dynamic programming at the FWD Center links education with the evolving demands of the regional workforce.
Finger Lakes Workforce Development Center
321 State Street, 6th floor main lobby
Rochester, NY 14608
(p) 585-685-6FWD (6393)