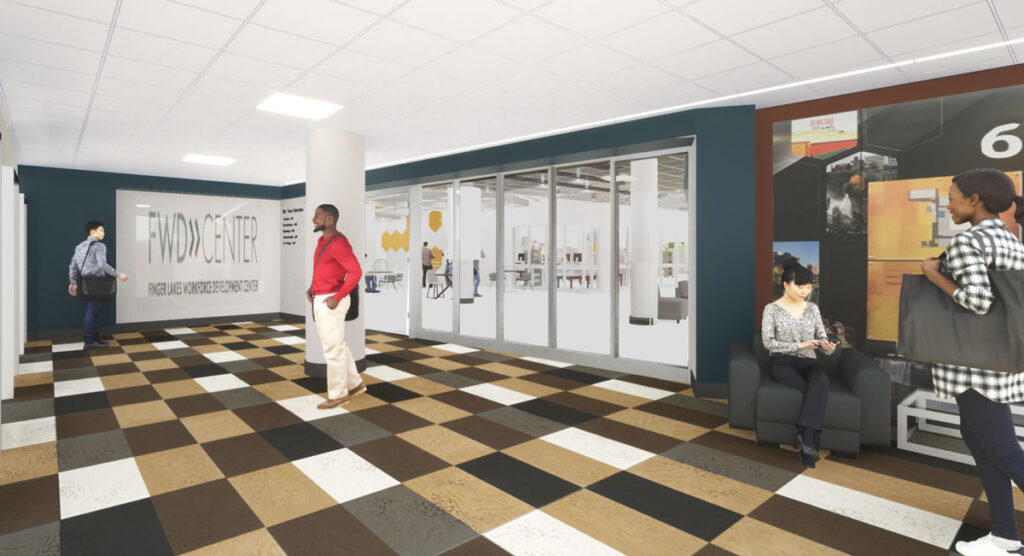 The FWD Center is an economic development catalyst for the region's economy and further public and private sector partnerships will bolster its success and the future of our regional economy
The FWD center is purposely designed, and will not be fully built out at launch, to support a variety of training programs and allow for quick modification of the space to meet the specific needs of regional employers.
Contact us if you are interested in learning more
about partnering with the FWD Center.
THE FWD Center GRAND OPENING
FWD Center grand opening celebration on Monday, May 23, 2022.
VIRTUAL TOUR
The FWD Center features 50,000 sq. ft. of flexible training space, focusing on short-term and accelerated training programs in technology-oriented careers and industry 4.0 skill sets. The dynamic programming at the FWD Center links education with the evolving demands of the regional workforce.
Finger Lakes Workforce Development Center
321 State Street, 6th floor main lobby
Rochester, NY 14608
(p) 585-685-6FWD (6393)