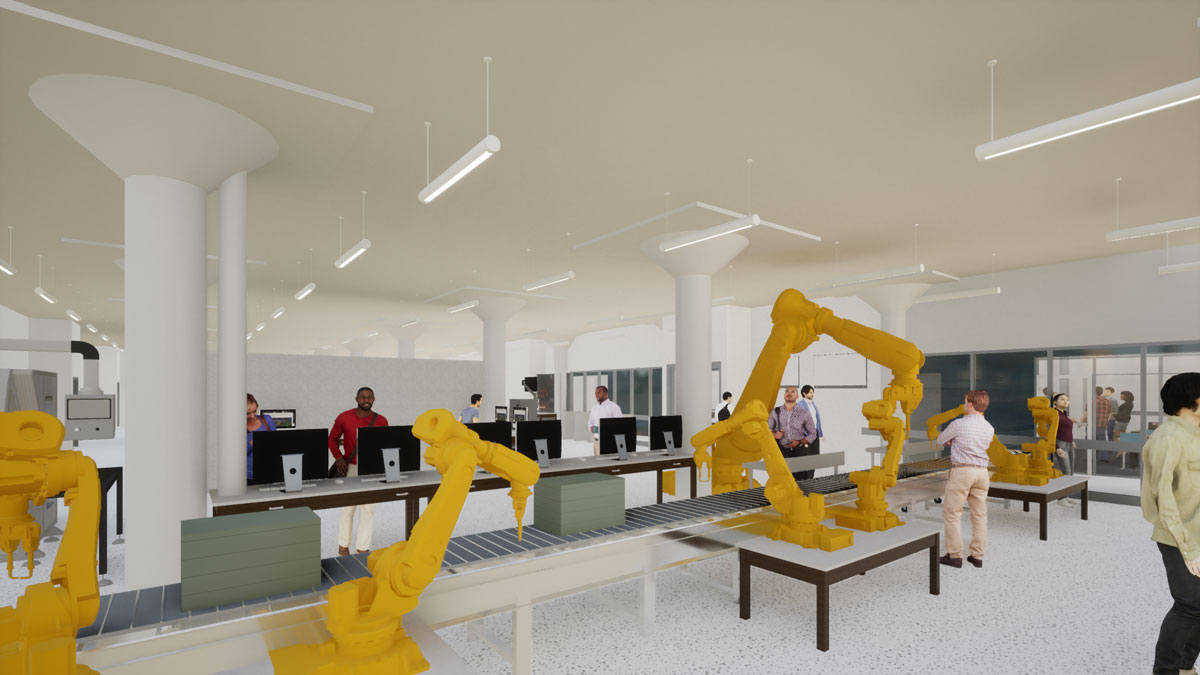 The FWD Center is a 50,000 sq. ft. state-of-the–art center designed to support short-term and accelerated training programs to meet the evolving workforce needs of the Finger Lakes region and place workers in high-demand jobs as identified in The Future Technician Workforce Study.
i4.0 current and emerging digital industrial technologies — identifying the skills needed for the 21st century workforce
4 Focus Areas: manufacturing & automation, information technology, health care, human resources & professional services
8 Key Technologies: additive manufacturing, advanced process controls, artificial intelligence, augmented & virtual reality, automation & robotics, data analytics & data science, industrial IoT, mechatronics
The FWD Center is the physical venue to deploy a model of upskilling workers for the future and serve as a central hub to facilitate partnership throughout the nine county Finger Lakes region
THE FWD Center GRAND OPENING
FWD Center grand opening celebration on Monday, May 23, 2022.
VIRTUAL TOUR
The FWD Center features 50,000 sq. ft. of flexible training space, focusing on short-term and accelerated training programs in technology-oriented careers and industry 4.0 skill sets. The dynamic programming at the FWD Center links education with the evolving demands of the regional workforce.
Finger Lakes Workforce Development Center
321 State Street, 6th floor main lobby
Rochester, NY 14608
(p) 585-685-6FWD (6393)